Your email password can be changed by going to www.yourdomain.com/webmail, using your login credentials.

If you have lost or forgotten your current e-mail password, please contact Connare Tech to have it reset. 

Once logged in look for your e-mail or user icon in the upper right corner, and click the arrow pointing down.




This will bring up a screen with a number of options.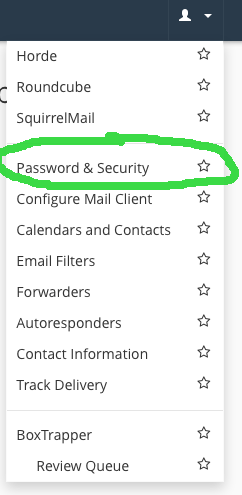 Click on "Password & Security".

This will bring up a screen that allows you to change your e-mail password.

Once your password has been changed if you have it setup on your phone, or if any computers through a program such as Outlook or Apple Mail, be sure to update your password on those devices or programs as well.