Connare Tech, Inc
About Us
At Connare Tech we create highly configurable and effective technological solutions that become catalytic tools for success. As technology has evolved so have the service and product offerings of Connare Tech.
Founded by Sanjay Connare in 2003, Connare Tech offered one service house-call PC repairs. Within a year basic website services incorporating design and hosting were added to create a core set of service offerings.
We believe that technology should push things forward, not reiterate what has come before. Systems that we develop are created so that they are intuitive by nature and, from a technical standpoint, dynamic and scalable bringing them from the idea stage to reality.
Latest News
During 2015, retailers nationwide utilized Connare Tech's point of sale, e-commerce, credit-card processing and merchant-account services to process more than half a million dollars in sales. Over a third, or $165,000.00, of these sales were processed during the 2015 holiday season. .
(read more...)
2017 will mark the seventh year of Connare Tech's internship program. We are no longer accepting applicants for the 2017 summer session. Thank you for your interest, please check back again next year.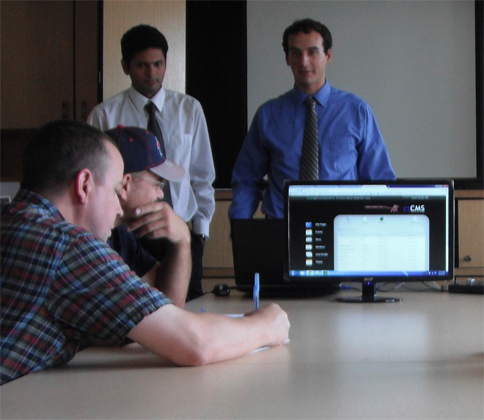 Location
Connare Tech is located in the Thomas R. Beecher, Jr. Innovation Center, on the Buffalo Niagara Medical campus, having re-located in 2014 as part of its long term strategic growth plan. In the heart of downtown Buffalo, the 120 acre campus has over the past decade seen the addition of thousands of jobs, multiple million dollar construction projects, and re-location or expansion from numerous organizations. The campus is part of government programs including Startup NY and the Buffalo Billion.
The innovation center is a NYS Certified Business Center and is home to:
d!G - The Design Innovation Garage

which serves over 100 companies

43 North

one of the biggest business competitions in the US

Numerous Events

Google's Startup Grind
Startup Weekend
Student Sandbox
the AT&T App Challenge
Our technology
Provides new tools and robust foundations for success having been deployed in the following industries:
Arts
Education
Entertainment
E-Commerce
Finanace
Fashion
Retail
Press and Media
Science and Research